"And you," Large Marge said. "What's your story, missy?"
"I don't have a story."
"Everyone has a story. Maybe yours just starts up here."
I was on the look-out for a novel set around quiet people, and The Great Alone looked like one to fulfill that promise with "the harsh, uncompromising beauty of Alaska." Plus, the mention of exploring PTSD in the father figure piqued my interest.
The bonus was when I started reading the book and became quickly swept up in Leni's life. She's thirteen when the novel begins, about to enter another new school since her parents move the family rapidly from place to place ("in the last four years, she'd gone to five schools"), and she's keen on drawing as little attention to herself as possible. My kind of girl.
Afterward, the storyline unspools easily as the family arrives in Alaska, at the notice of a letter, which leads to stories set on surviving the wilderness of Alaska and the dangers lurking inside their home.
To get all I need off my mind, I'd like to share a list of things I took note of during my reading of The Great Alone:
(Spoilers from here.)
I have to start off on the right foot by featuring this all-encompassing quote on Leni's bookish love (and mine, by default):
"Books are the mile markers of my life. Some people have family photos or home movies to record their past. I've got books. Characters. For as long as I can remember, books have been my safe place."
I loved reading about the vast landscape of "the wild, spectacular beauty" of Alaska's unfamiliar terrain. But I have to note the many, many descriptions… Personally, I'm not one for reading more than a couple of sentences on a character's surroundings or the peculiar weather outside. I enjoy it more when the author spends time on dialogue, instead of useless descriptions that my eyes gloss over as it is. None of it seemed to amount to much; the words just passed through me.
On a brighter note, this leads me to talk about the characters. Three noteworthy relationships drove the story forward for me, including Leni with Matthew, Leni with Mama (aka Cora), and Large Marge with literally anyone because she's that dynamic. Also, major bonus points for having a character in here named Natalie.
"I followed a man up here. Classic story. I lost the man and found a life. Got my own fishing boat now. So I get the dream that brings you here, but that's not enough. You're going to have to learn fast." Natalie put on her yellow gloves. "I never found another man worth having. You know what they say about finding a man in Alaska—the odds are good, but the goods are odd."
This a classic example of "How can I become so invested in a character by the end of the paragraph?"
My aesthetic is having Large Marge shut down entitled men. I'm still rattled by how she expertly handled Ernt Allbright's volatile, moody, and sharp-tempered self.
"Sit down, Ernt," Large Marge said.
"I don't—"
"Sit down or I'll knock you down," Large Marge said.
Mama gasped.
Dad sat down on the sofa beside Mama. "That's not really the way to talk to a man in his own home."
"You don't want to get me started on what a real man is, Ernt Allbright. I'm holding on to my temper, but it could run away with me. And you do not want to see a big woman come at you. Trust me. So shut your trap and listen."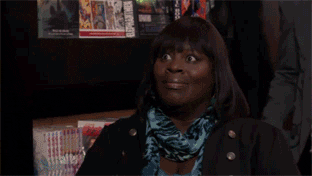 Speaking of which, I was counting down the pages till Ernt would be shown his way out of Alaska for good. He made everything and everyone hurt so deeply. I never trusted him to be alone with Cora. Winter is coming took on a whole new meaning with him in the picture. "You could always tell when Dad was gone. Everything was easier and more relaxed in his absence."
So I was beyond thankful the moment the townsfolk intervened upon seeing his utterly abusive behavior towards his family. The magnitude of Large Marge and Mr. Walker stepping in to help Leni and her mom stayed with me ever since. Anyone daring to rightfully put Ernt in his place has my evergrowing admiration!
"You want to fight this battle?" Large Marge advanced, bracelets clattering. "If this young woman misses a single day of school, I will call the state and turn you in, Ernt Allbright. Don't think for one second I won't. You can be as batshit crazy and mean as you want, but you are not going to stop this beautiful girl from finishing high school. You got it?"
"The state won't care."
"Oh. They will. Trust me. You want me talking to the authorities about what goes on here, Ernt?"
"You don't know shit."
"Yeah, but I'm a big woman with a big mouth. You want to push me?"
In the wake of those words, I've never loved a character more than Marge Birdsall. Showing Cora and Leni that they have a support system around them was a grandiose moment.
I felt it even more acutely after having watched Jo Wilson's centric episode in Grey's Anatomy, focusing on domestic abuse.
Which brings me to my next point: The perceptive connection that bonds mother and daughter together like peas in a pod. "Two of a kind." It was both agonizing and admiring to see them stick so fiercely by one another.
"Mama was Leni's one true thing."
They had the kind of relationship that required the simplest measure: "One always knew when to be strong for the other." It was refreshing to see such an allied bond present between Cora and Leni.
"I'm your friend."
"You're thirteen. I'm thirty. I'm supposed to be a mother to you. I need to remember that."
Which leads me to my favorite point in the book: The exhilarating rush of giddy, young love shared between Leni and Matthew in 1978. I loved this part of the book so much, I can't bear to shorten it on my note. I haven't felt such fierce dedication to a literary couple in months and months. All this time I was seeking for a book to just get me when it came to those first signs of infatuation; The Great Alone did it so right.
"Leni couldn't help thinking how small they were in this big dangerous world, just kids who wanted to be in love."
I went through all the stages with Leni, from seeking a friend to share her secrets and longings and bookish love with, to become so easily swept up in the intoxicating head rush that is all grown-up Matthew Walker. He got her like no one else did.
"She made lists in her head of things she wanted to say to him, had whole conversations by herself, over and over. "
I actually ached when Leni and Matthew were separated for pages at a time because of circumstances beyond their measure. He was our light in the brutal darkness of Alaska.
"Night after night, week after week, she lay in her bed, missing Matthew. Her love for him—a warrior, hiking mountains, crossing streams—strode into the wild borderlands of obsession.
Near the end of July, she began to have negative fantasies—him finding someone else, falling in love, deciding Leni was too much trouble. She ached for his touch, dreamed of his kiss, talked to herself in his voice.
I can feel the pain oozing out of this text.
But my most cherished moment came back when she first realized the switch in her mind:
"It didn't take Leni long to know that she was in trouble. She thought about Matthew constantly. At school she began to study his every move; she watched him as she would a prey animal, trying to glean intent from action. His hand sometimes brushed hers beneath the desk, or he touched her shoulder as he passed by her in the classroom. She didn't know if those brief contacts were intentional or meaningful, but her body responded instinctively to each fleeting touch. Once she'd even risen from her chair, pushed her shoulder into his palm like a cat seeking attention. It wasn't a thought, that lifting up, that unknown need; it just happened. And sometimes, when he talked to her, she thought he stared at her lips the way she stared at his. She found herself secretly mapping his face, memorizing every ridge and hollow and valley, as if she were an explorer and he her discovery."
Scouring my neverending notes for a scene that captures the easygoing nature between the two was quite tough, but then I found this:
"But in her mind, he was Matthew, the fourteen-year-old kid who'd showed her frogs' eggs and baby eagles, the boy who'd written her every week. Dear Leni, it's hard at this school. I don't think anyone likes me … And to whom she'd written back. I know a lot about being the new kid in school. It blows. Let me give you a few tips …
This … man was someone else, someone she didn't know. Tall, long blond hair, incredibly good-looking. What could she say to this Matthew?
He reached into his backpack, pulled out the worn, banged-up, yellowed version of The Lord of the Rings that Leni had sent him for his fifteenth birthday. She remembered the inscription she'd written in it. Friends forever, like Sam and Frodo."
cries actual tears of joy 
It's scary to put on paper, but they changed something within me. The state of utter fragility and vulnerability that their love put them in stopped me cold and made me think twice of its power.
As I read, I was reminded of this tentative song I recently discovered:
So you could only imagine my devastation to the unexpected (supposed) ending of Matthew being hurt beyond repair when all he was trying to do was save Leni…
"I'm the reason he's hurt. He tried to save me. It's my fault."
"He couldn't do anything else, Leni. Not after what happened to his mom. I know my son. Even if he'd known the price, he would have tried to rescue you."
I've never felt such visible pain and hurt and rage. My mind was so overrun with thoughts and emotions; I felt like I was in a zombie state when I dared to get up from the book. In the wake of all the hurt we went through with Leni, everything seemed so banal in the real world. Returning to the Outside felt like involuntary breaking off the rural spell we'd been under.
"A girl needs to be strong in this world."
I just couldn't wrap my mind around the fact that I was supposed to move on like nothing happened after we left Matthew, unsure of what the future held for him. I was so damn invested in every single moment shared between Matthew and Leni; it hurt more than I could bear to merely think of him without her. So I was pretty much left numb after that. I honestly couldn't have cared less, reading about everything that occurred to the characters in the aftermath. All I wanted was justice for Leni's kind, grief-stricken Matthew.
"He'd been drowning for all of these years without her, and she was the shore he'd been flailing to find."
In hindsight, I should've known who I was dealing with before entering the novel. After all, I did read The Nightingale two winters ago. And coupled with the fact that I read 400 pages of this newest release in a single day, my reading experience took quite the toll on me. What is fresh air? But as the saying goes "Hindsight is 20/20. Everyone has a clear view from the rearview mirror."
Note: I'm an Amazon Affiliate. If you're interested in buying The Great Alone, just click on the image below to go through my link. I'll make a small commission!
Support creators you love. Buy a Coffee for nat (bookspoils) with Ko-fi.com/bookspoils